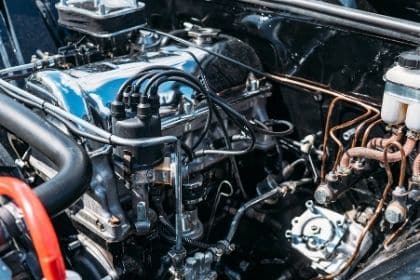 Whether it's an engine air filter or a car cabin filter replacement, the benefits of a clean air filter in your car or truck can make quite a difference to both the efficiency of your vehicle and the overall comfort level. 
Once an engine air filter becomes clogged, it can decrease your MPG for various makes and models and will almost always reduce the overall engine performance.
Your car's cabin air filter makes the interior of your car more comfortable. The cabin air filter helps to reduce dust, pollen, exhaust fumes, and other particulars that may otherwise drift around the interior of your car. Car cabin air filter replacements make a difference in the interior air quality and can be quite noticeable to drivers and passengers with allergies.
Both an engine air filter and a cabin air filter can be replaced within only a few minutes, so the appointment is short and quick. Hoffmaster's Auto Care will also talk about doing a quick tune-up check when under the hood, to double-check that all belts, hoses, and other filters are working fine.