Local Tune-Up Shop for Timing Belt Replacements, Car Cabin Air Filters in Maryland
The Power of an Auto Tune-Up
Prevent major engine damage
Optimized vehicle performance
A car's mileage is not the end-all-be-all of a car's efficiency. Proper engine maintenance and auto tune-ups can extend your vehicle's lifespan by a surprising amount. This is why it is so important to stay up to date on your auto tune-ups, timing belt replacements, and replacing your car's air filter. Hoffmaster's Auto Care is dedicated to ensuring your car's engine has the longest lifespan possible, all at affordable rates. 
Make sure your belts, hoses, and air filters are in peak working condition when you come to Hoffmaster's Auto Care in Silver Spring, MD. Without the proper maintenance of these elements, your vehicle stands the risk of breaking down and giving up on you more often.
We will handle the car cabin air filter replacement, check all of the belts and hoses for needed maintenance, and will recommend any other auto tune-up services that will help your vehicle run better for longer. Ensure a safer, more reliable ride, with Hoffmaster's Auto Care.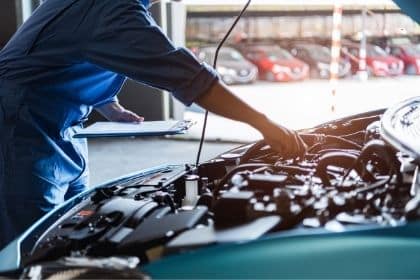 Our Comprehensive Auto Tune-up Shop Services Include:
Your Auto Tune-Up is One Call Away
Contact us online or give us a call to schedule your timing belt replacement, air filter replacement, and more with our trusted auto crew.
The Power of a Car Air Filter Replacement for Performance and Comfort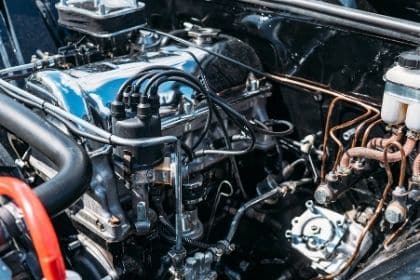 Whether it's an engine air filter or a car cabin filter replacement, the benefits of a clean air filter in your car or truck can make quite a difference to both the efficiency of your vehicle and the overall comfort level. 
Once an engine air filter becomes clogged, it can decrease your MPG for various makes and models and will almost always reduce the overall engine performance.
Your car's cabin air filter makes the interior of your car more comfortable. The cabin air filter helps to reduce dust, pollen, exhaust fumes, and other particulars that may otherwise drift around the interior of your car. Car cabin air filter replacements make a difference in the interior air quality and can be quite noticeable to drivers and passengers with allergies.
Both an engine air filter and a cabin air filter can be replaced within only a few minutes, so the appointment is short and quick. Hoffmaster's Auto Care will also talk about doing a quick tune-up check when under the hood, to double-check that all belts, hoses, and other filters are working fine.
Properly Maintain Your Vehicle with a Timing Belt Replacement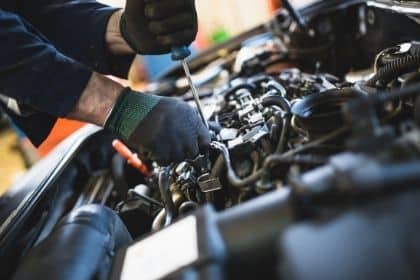 Timing belts are crucial in allowing your vehicle's engine to operate smoothly. They play a vital role in controlling the pistons and valves in your car or truck and they allow each step of the engine's function to occur in the precise order it's meant to. When timing belts fail, they can cause major damage to the engine, requiring major auto repairs.
Timing belt replacements should occur right before you hit 100,000 miles on your engine. Your auto tune-up shop in Silver Spring, MD can help inspect your timing belt around 80,000 miles to ensure you don't need an early timing belt replacement. This is why regularly scheduled auto tune-ups are so important, to make sure your vehicle doesn't need work prematurely and to catch it if it does.
Hoffmaster's Auto Care also handles timing chain replacements, for those vehicles that don't have timing belts. We're equipped to inspect the engine and all belts and hoses to make sure your engine is performing at its best quality and we won't recommend services you don't need, instead, we'll recommend when you should come back for the remaining services. Honest, dependable auto care in Silver Spring, MD.
How Do You Know You Need to Visit a Tune-Up Shop?
Most vehicles require a tune-up every 10,000 to 20,000 miles to properly maintain the wear and tear that occurs on the belts, hoses, filters, and other components. Without these proper tune-ups, older vehicles are more at risk for failure and will have a decreased performance resulting in less acceleration and more gas usage.
New vehicles that have electronic engines can go up to 100,000 miles before they require a tune-up service. Consult with your local tune-up shop on what services your electronic engine may need, and when.
Why We Provide the Best Car Tune-Up in Silver Spring, MD
When you bring your vehicle to our shop, you can expect nothing less than superb quality services from our talented and courteous team. 
All of our technicians are ASE certified, so you can rely on them for quality services. It's not just an auto tune-up shop, it is complete quality care for your vehicle. With a 5-star rating from our community, you know you can depend on us.
Your Auto Tune-Up is One Call Away
Contact us online or give us a call to schedule your timing belt replacement, air filter replacement, and more with our trusted auto crew.