Keep Your Vehicle in Top Shape
Keep your car in great shape and make sure it is running like it should be by visiting Hoffmaster's Auto Care. Our ASE-certified technicians in Silver Spring, MD will make sure that your vehicle is in tip-top shape. Count on our experience of more than 40 years for prompt and efficient automobile check-ups.
Complete Automotive Checkup Services
Fall and spring checkups
Coolant
Coolant level
Check antifreeze for quality
Swap out snow tires
Trust our experts to restore your vehicle to its original appearance and condition. Neglecting your cooling system can result in serious damage and even complete engine failure. Drive safely with a vehicle that operates at the correct temperature.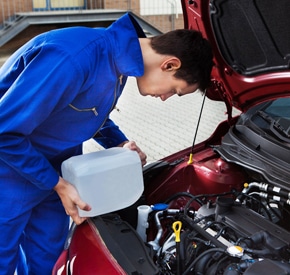 Affordable and Reliable Checkups
Make sure your car is functioning properly with our thorough inspections. Giving your vehicle the right attention will save you time and money in the long run. Get in touch with us today to keep your vehicle in top condition.