Starter and Alternator Repair in Silver Spring Maryland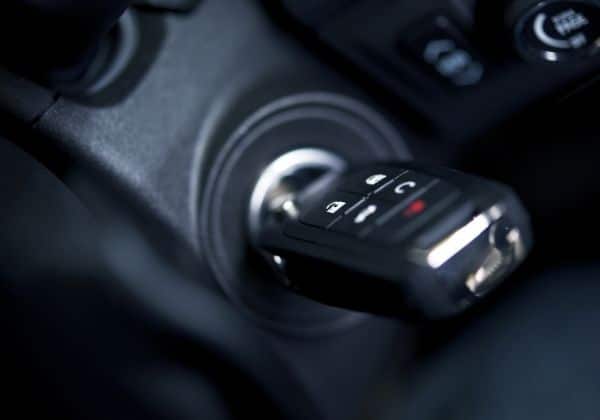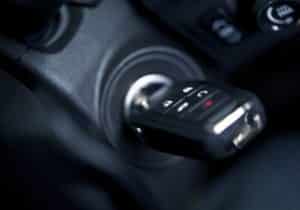 The starter is arguably the most important part of your car — without a properly functioning starter, you can not get your engine started and your car is unable to run. This leaves you in need of mechanical services and sometimes requires a tow to get you to a trusted auto repair shop that can handle the job. While it's an easy fix, it can become a large hassle if you don't catch the failure before it happens.
If you have concerns about any of the parts that keep your engine running — the alternator for charging for the battery, the starter for operating the vehicle, or spark plugs — it's important you get in touch with the professionals at Hoffmaster's Auto Care and schedule a service.
There are subtle signs your car will display when you need starter services or an alternator replacement, but they are easy to miss if you're not looking out for them. Staying on top of tune-up services can help you catch the problem before it happens and save you stress, time, and money.
Contact Us to Schedule Starter Services
Call us today or send an appointment request for starter services, alternator replacements, or spark plugs.
How Do You Know You Need Car Starter Repair Services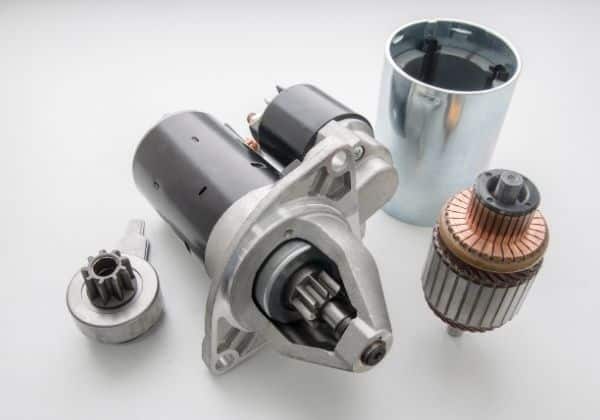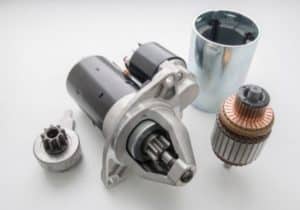 Not everyone can be a mechanic, which means it is easy to mistake the warning signs a vehicle gives off before a starter fails as standard engine noises. Before you need a car starter replacement, your starter or engine will start to sound different, and you may have trouble starting your car on the first turn of the key. These subtle signs may only feel like a small inconvenience, but it can be indicative of a larger problem. 
Don't ignore these signs or sounds, waiting for your vehicle to completely fail before you schedule a car starter repair service. Any time you hear an unusual sound or notice your car acting differently, call Hoffmaster's Auto Care to get ahead of the problem. We want to save you a tow and keep you on the road.
Signs You May Need a Starter Replacement
How Replacing a Starter Benefits Your Vehicle
Why An Alternator Replacement is Important for Your Vehicle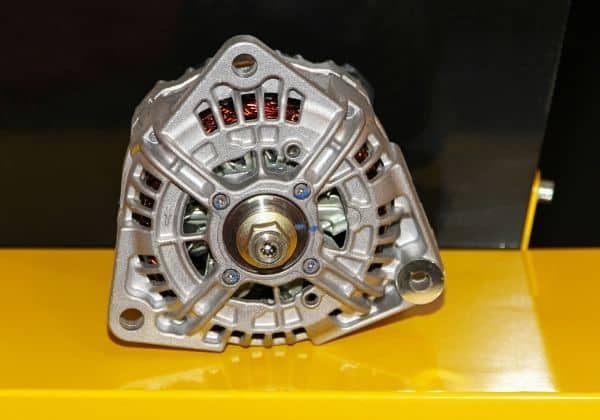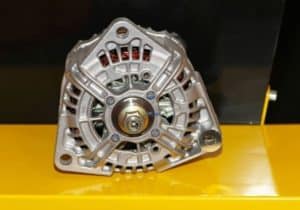 Sometimes the cause of your vehicle not starting is not the starter motor, but the alternator. The alternator is another vital part of your engine because it charges the battery, allowing everything to connect seamlessly and smoothly when you attempt to start your vehicle.
Our alternator shop can help diagnose your starting issues and identify if you need starter services or an alternator replacement. The Hoffmaster Auto Care professionals will complete a diagnostic service and outline what issues you are facing and what services will get your car back to working order.
We will always discuss the alternator replacement cost with you up front, so you can approve the work and understand how it will benefit your vehicle's function and safety.
Signs Your Alternator is Failing
Spark Plug Replacement That's Quick and Simple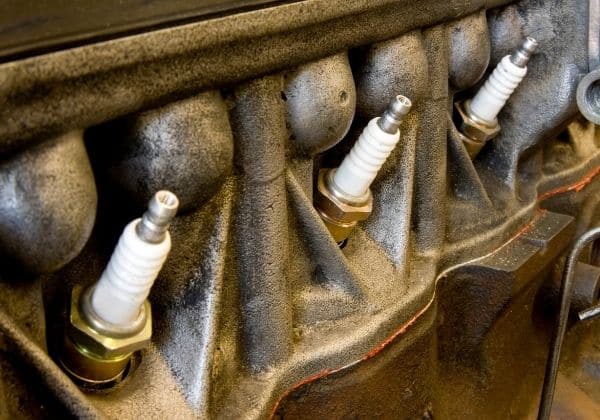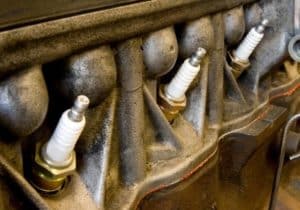 Your spark plugs impact fuel economy and vehicle power, and are critical to your car starting and running efficiently. 
Sometimes your starter issues are unrelated to both the starter motor and the alternator and can actually be caused by old spark plugs. Stalling, misfiring, and engine misfires all are signs you are in need of a spark plug replacement for your vehicle.
The Hoffmaster's Auto Care professionals can get you in and out quickly for a spark plug replacement, and we'll confirm there are no other issues impacting your car's starter while we're at it. Always trust the professionals to give your car an overview when you are in need of starter services, to ensure every part has been correctly replaced and installed properly.
For complete starter services, Hoffmaster's Auto Care in Silver Spring, MD is the shop for you.
Donielle K.
Honest Mechanics Really Exist!
This auto shop is amazing! Honest Mechanics really exist! The owner, Steve, is Great. And Ladies, no need to worry about being taken advantage of because your female. Definitely the shop that will take care of my cars from now On!
Deliana F.
This Will Be the Main Shop I Take My Car To
The part I needed was going to take a week to arrive. The part arrived earlier than expected. I dropped my car off sounding like a junkyard vehicle; picked it up-was like a brand new car off the lot. A newfound love for driving my car was born again. Mike provides the best customer service no question and a side of humor! This will be the main shop I take my car to be serviced.
Angela Y.
This Place Will Always Be My "Go To" Auto Shop!
Excellent Customer Service!! Honest business with reasonable prices. Would highly recommend my Service Tech, Jeff... Very knowledgeable and helpful. He cuts to the chase and lets you know what your car priorities are, which in turn means he cares about the drivers safety. This place will always be my "Go To" Auto Shop!
Contact Us to Schedule Starter Services
Call us today or send an appointment request for starter services, alternator replacements, or spark plugs.