Transmission Repairs and General Service in Silver Spring
Transmission repairs can be stressful. The cost alone can cause anyone a headache, in addition to weighing the finances against the lifespan of your vehicle. Before you throw in the towel on your car, let the professionals at Hoffmaster's Auto Care review your vehicle for transmission diagnostics and repair suggestions. 
Whether you know the problem or you're searching for a solution, our experts are available to diagnose the issue, give solution options, and discuss the price range of any transmission-related services before you make a final commitment.
Come to the professionals you know you can count on for transmission repairs and auto service. We're reliable and 5-star rated, and our customers come to us for honest work they can trust. We promise to do the very best we can for your vehicle, for strong performance and safety maintenance alike.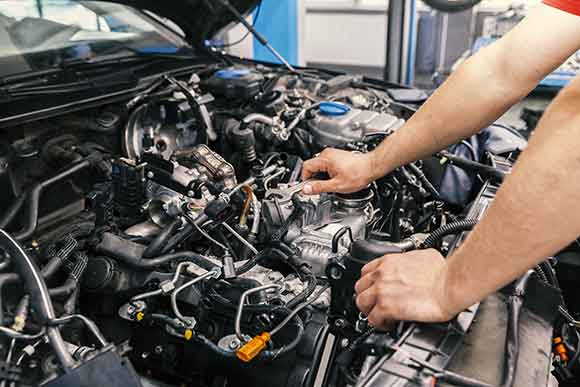 Our transmission mechanics offer the following related services:
Contact Us to Schedule Transmission Services
Call us today or send us an appointment request for transmission repairs or general auto care. We are here to get you back on the road.
How do you know it's time to visit a transmission repair shop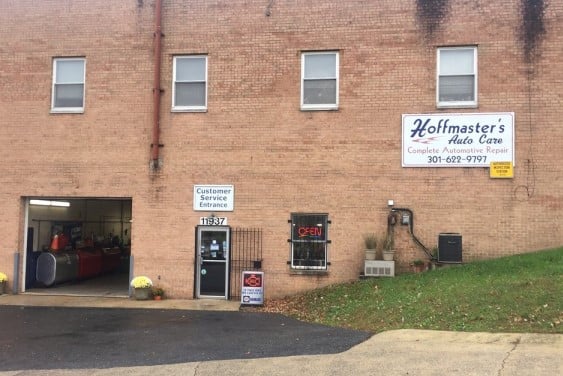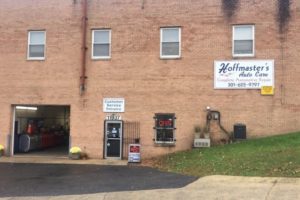 Is your vehicle having trouble shifting into gear or staying there? Are you hearing unusual noises, noticing fluid leaks, or smelling burning odors? These signs and others can indicate a need for an automatic transmission service that you don't want to put off. With proper maintenance and expert mechanics, a small transmission problem can be stopped from developing into a larger one.
If you begin noticing these signs or have other concerns about your transmission, give Hoffmaster's Auto Care in Silver Spring a call to bring your vehicle in for transmission repairs and diagnostics. We're experienced in both manual or automatic transmission, with our vehicles spanning various makes, models, and years.
Signs you may be experiencing transmission issues:
Gear delays
Slow gear shifts
Popping out of gear
Grinding
Burning smells or similar odors
Leaking fluid
Whining sounds from the engine
Check engine light is on
A Trusted transmission shop to handle clutch repairs
Transmission problems don't immediately indicate a need for a complete transmission replacement or lengthy repair. Other, related issues can be solved at a lower cost and in a faster time frame. Hoffmaster's Auto Care provides not only transmission maintenance, but driveline maintenance and repairs, clutch repairs, and a look at the transmission filter and transmission fluid exchanges.
A transmission fluid leak or transmission filter exchange can help with transmission problems and restore power to the vehicle. Many signs of a clogged filter are the same signs you notice when you're having transmission issues in general: rattling or whining noises, burning odors, gear shifting delays, or fluid leaks.
For manual transmissions, keeping an eye on the clutch's maintenance is vital. Let Hoffmaster's Auto Care handle your clutch repairs if you're noticing:
The clutch pedal is loose, spongy, or sticky when pressed
Unusual noises when pressed, like squeaks or grumbles
Poor acceleration but the engine revs
Shifting gear difficulties
A loss of acceleration or "slipping" gears
Grinding noises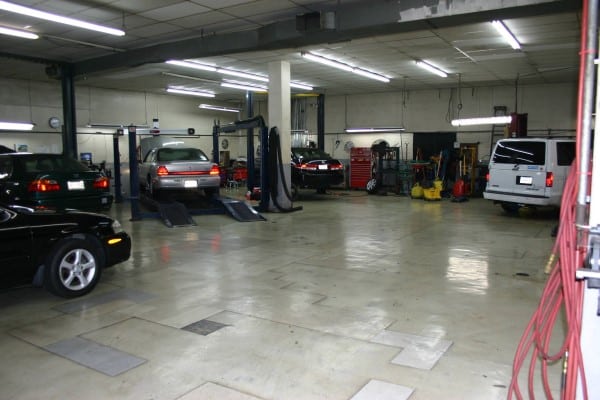 A Local MD transmission mechanic for trustworthy transmission cost
When people hear about transmission repairs, the cost can be the first and then only factor they consider. It's unwise to quote an exact price before evaluating the interior of an engine, but there are general price ranges to be expected.  
Minor transmission repairs, like a clutch replacement or transmission filter exchange run a few hundred dollars. The entire replacement of a transmission however, or lengthy transmission repairs, can be upwards of a couple of thousand dollars when calculating parts, labor, and length of repairs.
Consulting with Hoffmaster's Auto Care transmission mechanics ensures you get a reliable quote for exactly what troubles your car is having. Our experts will be upfront about the issues you are facing and discuss all options for manual and auto transmission repair and the pros and cons of each service. At the end of the day, our attention is on the safety and performance of your vehicle.
Performance suffers without proper transmission maintenance and care, putting both yourself and your passengers at risk. Transmission issues can cause shifting gears in an automatic to be unpredictable or entirely unreliable, making for a dangerous ride. 
For your daily driver, make sure to stay up to date on transmission repairs with a mechanic you can rely on. From grocery shopping to day-trips with the family, we keep your car safe. Contact our transmission shop when you expect engine troubles, right away.
Contact Us to Schedule Transmission Services
Call us today or send us an appointment request for transmission repairs or general auto care. We are here to get you back on the road.