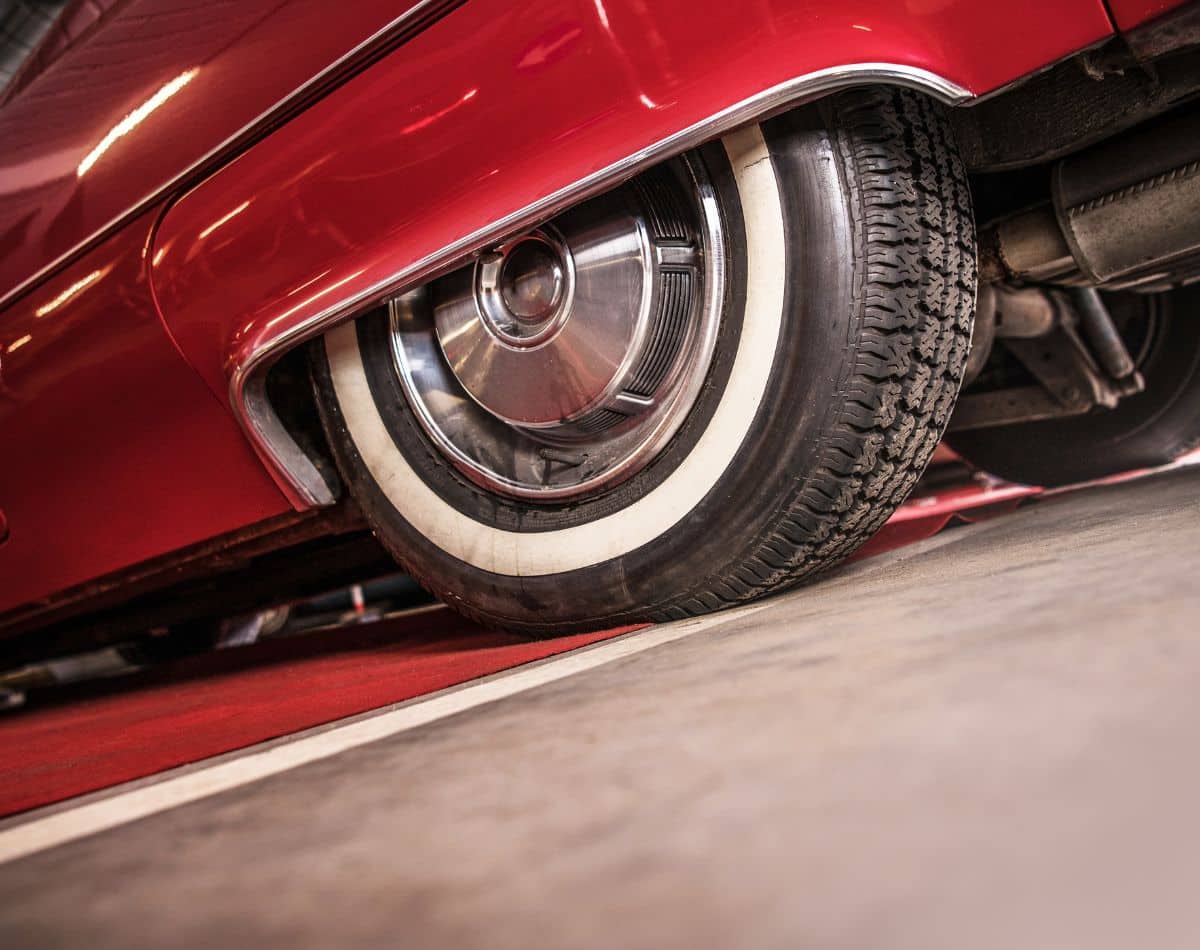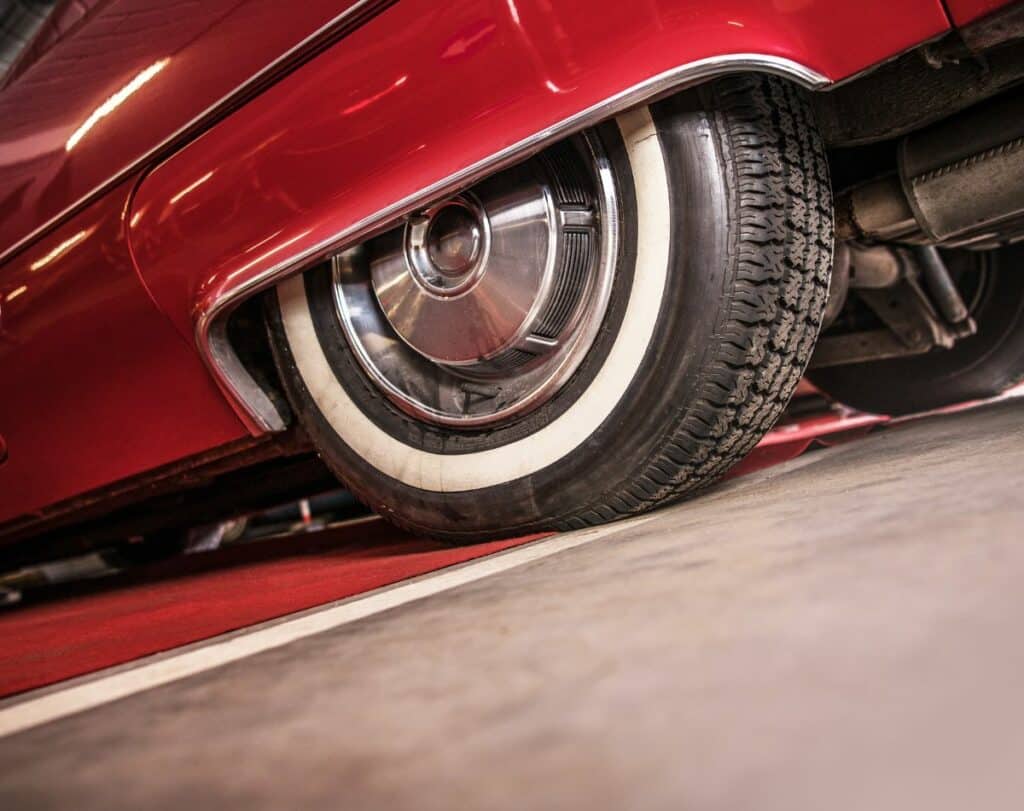 Car maintenance can seem like an overwhelming task to keep up with for your vehicle. In order to maximize your vehicle's gas mileage, performance, and lifespan, you have to stay on top of regular upkeep on a consistent basis. All trucks, cars, and SUVs of any year, make, and model have brake, light, and engine requirements so they stay compliant with state-local safety, inspection, and emissions requirements. This can feel like a lot of maintenance, especially if you're unfamiliar with working on cars.
While regular tune-up appointments can be very beneficial for your vehicle, not all car maintenance has to be done in a shop. If you're looking for a simple guide for car care, we break down 7 easy car maintenance tips you can complete on a monthly basis that doesn't take up a lot of time or money.
Help your vehicle go further, last longer, and remain fuel-efficient with these car maintenance tips from our auto experts. Plus, you'll be better prepared for your next inspection appointment and can avoid costly unexpected repairs by catching problems fast. Protect your investment, and your safety, with these simple auto tune-up tips.
7 Car Maintenance Tips You Should Do Monthly
1) Tires: Tire Pressure and Tread
Once a month, walk around your vehicle to check the state of your tire pressure and tread. While your tread should wear evenly across the tire and won't require a lot of attention, you want to stay on top of monitoring it, especially before dangerous weather like rain, snow, or ice is predicted. Loss of tread can lead to slick tires and nasty accidents. Always replace your tires once the tread has worn away.
More importantly, you want to check your tire pressure to be sure you did not pick up any nails or other debris that could compromise the safety of your tires. Picking up sharp objects off the road can cause you to lose air at a dramatic rate, putting you at risk for a blowout on the highway.
To stay on top of your tire pressure and avoid unexpected flats, you can purchase a small tire pressure gauge to keep on hand or you can visit your local gas station's free air station. You will know your recommended tire pressure by checking your car's owner's manual or on the inside of your door for the recommended PSI. Set it, check it, and avoid unexpected flats on the road. 
2) Oil Checks for Leaks and Fluid Levels
Most cars can reliably have their oil changed on a consistent basis without issues arising inbetween. However, sometimes incidents happen where your vehicle will unexpectedly spring an oil leak. While it's common to check under your vehicle for any signs of oil stains, not all oil leaks happen fast or with evident signs.
As part of your car's regular tune-up, stay on top of your oil maintenance. Once a month, pop your hood and check your oil dipstick. Be sure the oil is at the appropriate line – not too full or too low. This is also a great time to check to make sure your oil looks correct – signs of bad oil could be clumps or clogs, which is terrible for your engine. This takes about 30 seconds and is simple to do at the gas station, at the end of the week, or at the start of the week. Never skip oil checks when it comes to car maintenance. 
3) Test Your Headlights, Taillights, and Brakes
Proper car maintenance includes ensuring you have properly working lights for safety and for legal compliance. Broken headlights, taillights, or brakes can impede your vision or prevent other drivers from knowing your intentions. If people can't see you or see where you are going, you are more likely to get into an accident.
As part of your regular car maintenance checklist, check your lights once a month. To do so, grab a friend and have them walk around your car as you turn on the headlights, blinkers, taillights, brakes, and running lights. Each light should come on without delay and have the same brightness as its counterpart. If your car lights aren't working consistently you will need to check wiring or replace the bulbs. 
4) Battery Tests for Battery Lifespan
Your car battery will often have signs that it's failing before it needs to be replaced. However, you don't want to rely on your battery completely dying in order to know it's time for a battery replacement.
If you live in an area with extreme temperatures, like Maryland, having your car battery tested monthly is the best car maintenance you can do to avoid unexpected replacement costs. This is because hot summers and cold winters can both have dramatic temperatures that impact your battery's lifespan.
If you have an older battery, it is recommended to check our battery monthly by visiting your local auto repair shop. Most auto shops or mechanical shops can help test your battery for free or at a low cost. It's fast, quick, and efficient. This will help you know if your battery is slowly losing life or staying stable and reliable.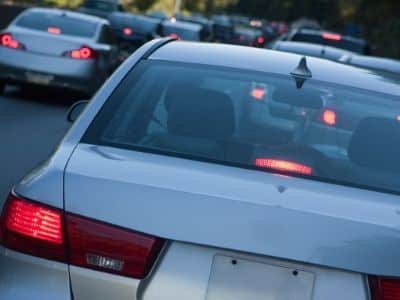 5) Windshield Wipers Are Reliable and Clean
Never neglect your windshield wipers as part of your regular car maintenance checklist. Bad weather is not the time to discover your windshield wipers aren't functioning correctly.
Once a month, test all the speeds of your windshield wipers and visually inspect them from outside your car. If you don't have inclement weather often, your windshield wipers may be degrading and you will be unaware until harsh weather hits.
Check that they work properly, run side to side, don't catch or bump, effectively remove water, and aren't sticking or catching. Upon visual inspection, check for tears or missing components that could become worse in bad weather. While you're at it, refresh your windshield wiper fluid and top it off with a seasonal-appropriate mixture. 
6) Fluid Levels: Brake, Transmission, Power Steering
As with your oil checks, you want to be sure all of your fluids are properly full and well-stocked so your engine runs properly. Once a month is when you want to run through your car maintenance checklist and check your oil levels, power-steering fluid, and washer fluid.
All of these fluids are responsible for helping your car run safely and comfortably. If your fluid levels drop, you could be at risk for unexpected accidents on the road. Use each fluid's dipstick to check the levels. Remember, never overfill, just go to the recommended height level. Simple, easy, and a fast item to check off your car maintenance checklist.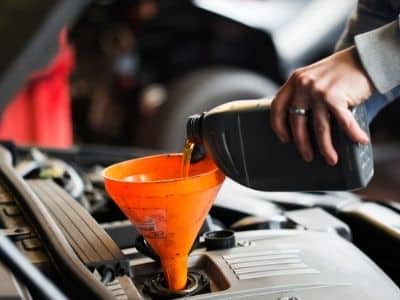 7) Air Filters Should Be Clean and Free-flowing
Your vehicle should have two air filters: a cabin air filter and your engine's air filter. It is important to check and replace both air filters as needed as part of regular vehicle maintenance and auto-tune-ups.
Once a month, pull out your air filters to see how dirty or clogged they are. Dirty cabin air filters in your vehicle can pump dirty air into your car while you're driving, making for an uncomfortable driving experience by rotating through pollutants or trapping bad odors. A dirty engine air filter can prevent your car from getting the proper airflow it needs to cool and work properly.
Many garages will check your air filter as part of your oil change or standard auto tune-up. If you prefer regularly scheduled car inspections, have them check your air filters and replace them as needed. 
Auto Tune-Ups Made Simple by Mechanics Near You
Not all car maintenance has to be long, exhausting, or expensive. In fact, the more on top of your car maintenance you remain, the cheaper auto tune-ups become and the longer your car will last.
You can do all 7 of our car maintenance tips at home with the proper know-how and tools, even beginners. However, if you prefer to leave it up to professionals, mechanics like Hoffmaster's Auto Care in Silver Spring can assist with regular auto tune-up inspections for your vehicle. Small investments on a regular basis protect your car's lifespan and efficiency down the line.
Never leave your car's safety to chance – save our car maintenance checklist today so you are always prepared for what comes your way. 
Our mission at Hoffmaster's Auto Care is to provide our customers with the highest level of car repair service and expertise, delivered with honesty, integrity, and a commitment to excellence. Hoffmaster's Auto Care in Silver Spring, MD has been in business for more than 40 years. All our technicians are ASE certified. You can rely on our experience and knowledge for high-quality auto repair and maintenance services.