Maryland Inspection VS Maryland Emissions Testing Inspection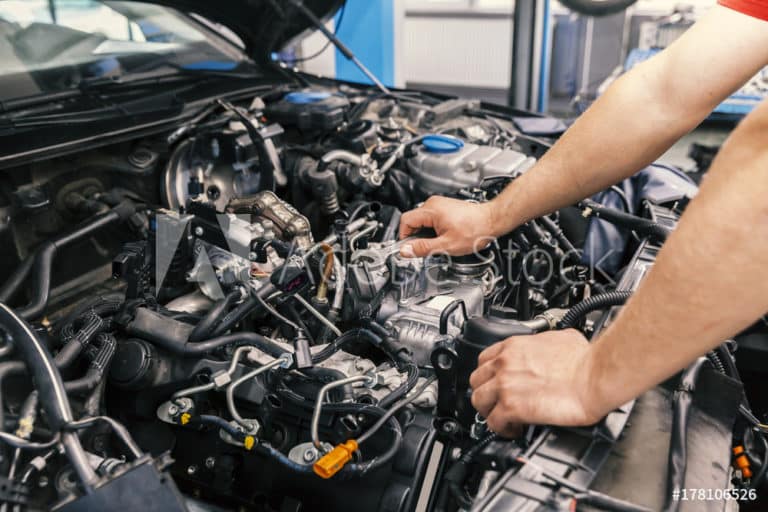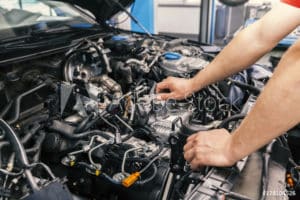 Want to get a vehicle registered in Maryland? The state of Maryland requires vehicles to be inspected before being sold to a new owner.
When you get your vehicle inspected, you receive a Certificate of inspection. Later, the buyer submits the certificate to the Maryland Motor Vehicle Administration to get the vehicle registered.
There are a lot of questions to answer when looking for your vehicle inspected: Where do I get my vehicle inspected? What is included in the inspection? What is the cost?
We cover all of that and Maryland Emissions in our article! Know you need a vehicle inspection or emissions repairs? Schedule an appointment with Hoffmaster's Auto Care today. 
When Do I Get My Vehicle Inspected in Maryland?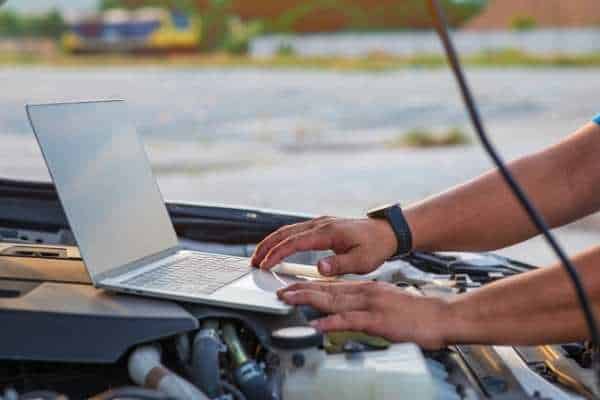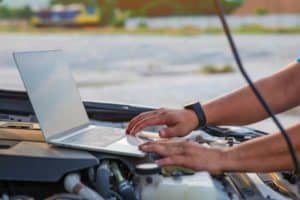 There are two instances where you need to get your vehicle inspected. First, if you've just moved to Maryland and have your vehicle registered in another state. Second, you've bought a used vehicle or received one as a gift.
In the first case, when you've moved, you have 60 days to get your vehicle registered. In the other case, it's 90 days. There are some exceptions, like if you've started driving your vehicle for a job or company — always follow-up with local laws to be sure your vehicle is legal and in compliance.
Where do I get my vehicle inspected in Maryland?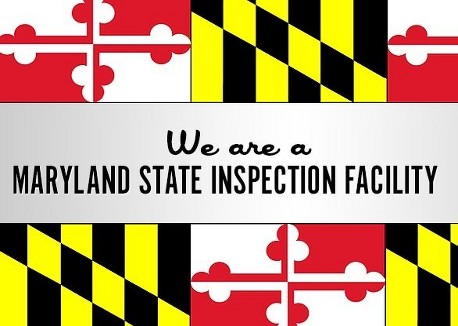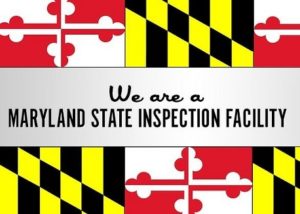 There are roughly more than 1500 locations in Maryland to get your vehicle inspected. When searching for an inspection station, it is important to ensure that the station is authorized by the state of Maryland.
Hoffmaster's Auto Care offers Maryland Vehicle Inspections in Silver Spring, MD. When looking for an inspection facility, check reviews, costs, and more to be sure it is legal and safe. 
Maryland State Inspection Checklist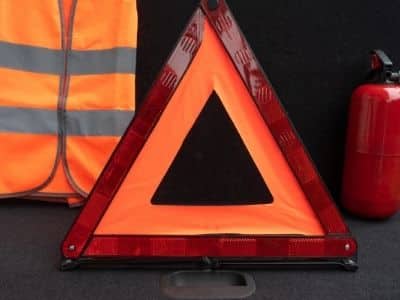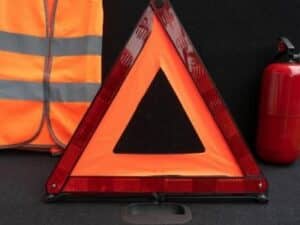 Inspecting a vehicle means checking the car from front to back, inside and outside. Usually an inspection takes roughly 1 to 2 hours after the mechanic begins to work on your vehicle, but this can vary based on year, make, model, and size.
If you come across any inconsistencies or defects in the condition of the vehicle, you can get it repaired at the station, by yourself, or at another location. You are only required to inspect the defective parts mentioned in a prior inspection if your vehicle is being re-inspected within 30 days of the previous inspection. A brief checklist of what's to be inspected is provided below.
Every inspection station in Maryland is required to check off the items on the following checklist. And in case your vehicle fails to meet these requirements you won't be receiving a certificate.
How Much Will a Maryland Vehicle Inspection Cost?
The cost of inspecting your vehicle can vary depending on where you choose to get it inspected. Normally the price can range between $60 to $120, and on an average, it hovers around $90. 
It'll be a good decision to check the price online before going for an inspection or ask for a quote before making the appointment. The rates can vary if you're getting your vehicle re-inspected as only specific parts are to be tested.
How long is the certificate valid?
In Maryland, the vehicle inspection certificate you receive after successfully inspecting your vehicle will be valid for 90 days. When registering, if you do not have a certification in the previous 90 days you'll be asked to get an inspection done again.
After the inspection, be sure to collect a copy of the vehicle inspection report as it will be a requirement for the registration process.
Emission Testing in Maryland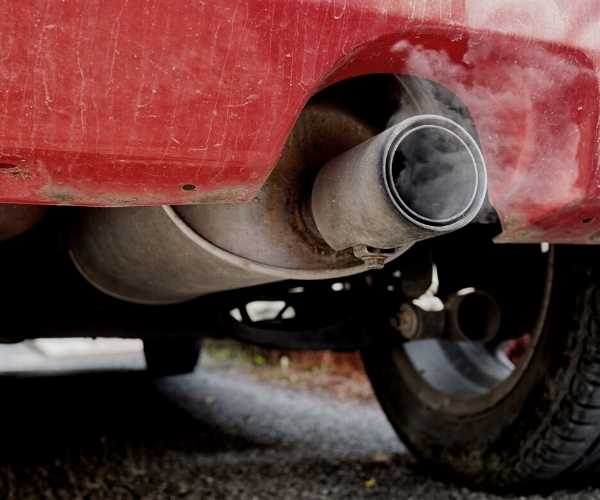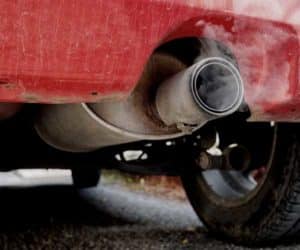 In an effort to help clean air and water in Maryland, the Maryland Vehicle Administration (MVA) organizes an emission test program. 
In order to meet Maryland's testing standards, vehicles need to get a smog check every two years. If you've recently moved to Maryland, you need to get a smog check as well.
Vehicle owners will be receiving an emission testing notice in the mail 8 weeks prior to their registration renewal deadline. Except for hybrid vehicles that need a smog check every 3 years, all vehicles have to get an emission inspection every two years.
Once the notice is received, the owner must drive the vehicle to the testing facility and ensure that they visit it before the deadline. You may present your vehicle registration if you forgot to bring the testing notice to the facility.
Once arrived, pull the vehicle in the facility's test lane: running and in park. A certified emission inspector will do a visual inspection and administer a test. An Inspection Report will be provided after a successful inspection. The owner has to fix the issues encountered in the first test & bring the vehicle for a retest. The vehicle owner must carry the results of the previous test & the paperwork of the service center the vehicle was repaired in. This will continue to be the same way until the vehicle passes the emission test.
If your vehicle has failed the emissions test, finding an auto care center to repair the errors in the car is vital. Emissions repairs in Silver Spring are available from Hoffmaster's Auto Care. 
Exceptions of vehicles for the Emission Inspection
While most vehicles have to get emission testing, some vehicles are an exception. Any of the vehicles mentioned below qualify for an emissions test exemption.
All of these do not cover the entire exemptions, to get a more detailed view you can check the official Maryland website.
In the state of Maryland, you will be charged $14 for an initial smog check. If you fail the initial smog check the following first reset will be free. You will be charged an additional $15 for getting tested late, and an extra $15 for every 28 days following the late deadline.
In essence, inspection and emission testing is a simple process. Remember, if you're buying a used vehicle, make sure to collect the inspection certificate from the owner. And if you plan to sell, what are you waiting for? Get your vehicle inspected! 
Hoffmaster's Auto Care in Silver Spring is available for inspections, emissions repairs, and more. Contact us to learn more. 
Our mission at Hoffmaster's Auto Care is to provide our customers with the highest level of car repair service and expertise, delivered with honesty, integrity, and a commitment to excellence. Hoffmaster's Auto Care in Silver Spring, MD has been in business for more than 40 years. All our technicians are ASE certified. You can rely on our experience and knowledge for high-quality auto repair and maintenance services.