11 Mar

Maryland State Car Inspection Checklist [And Prep Tips]
Maryland Vehicle Inspection Checklist
Maryland vehicle inspection Prep Tips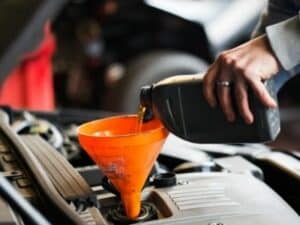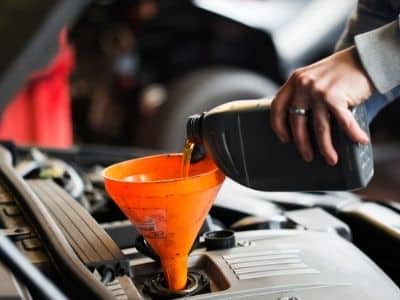 To be able to use a vehicle in Maryland you need to have an inspection certificate. If your vehicle fails the inspection, you will not be able to operate it. This also makes it difficult to sell your vehicle if it can't pass the safety inspection. 
Not only is it irresponsible to drive an uncertified vehicle, but it can also be costly. If you fail an inspection, getting the car repaired can be a trouble. Additionally, you may be ticketed for driving an uninspected vehicle. Add to that additional costs of re-inspection. 
Before you go for an inspection at a Maryland Inspection Station, it's important that you are prepared. Talk to your local Silver Spring auto shop about the state of your vehicle and discuss what repairs you may need to pass. 
Here are some of our prep tips you should follow to get your vehicle successfully inspected and certified.
Car lights are important. You literally can't drive half the time if your lights aren't functioning well.
Check the headlights, taillights, and turn indicators, and if your car has fog lights check them as well.
Being able to properly see the road and for the person driving opposite to spot your car is the bare essential. If you find any issues, get them fixed immediately at your local Silver Spring auto shop. 
Steering system work fine?
Take a drive around the block and check if the steering is functioning properly. Is it too sensitive, or not sensitive enough? How is your steering alignment – does the car pull to one side?
A clunking sound may indicate that there is a problem with the steering mechanism. If you hear that, some part of the system must be damaged.
Most likely you'll have to get it replaced from the nearest auto service station in Silver Spring. 
Having malfunctioning brakes can be dangerous, it's crucial to make sure that your brakes are in optimal condition — this is why brake repair services in Silver Spring are so in demand.
Inspect the lining on the brake pads, also check the master cylinder. If you're not sure how to check your brakes, take your vehicle to an auto shop near you. 
How good is the suspension?
It's very difficult for you to identify what's technically wrong with your suspension system, but you can definitely get an idea.
Go through bumps and see if it bounces more than once, if it does you need a repair. The bushings also tend to get old as the car ages, replacing them is essential as well.
Inspecting tires is simple. Look for punctures and the state of your tread –bald tires mean a failed Maryland State Vehicle Inspection. 
Also look for any tears or cracks that can potentially cause a blowout.
Ask the mechanic to inspect safety features such as seat belts and airbags when consulting on a Maryland State Vehicle Inspection appointment. 
Inspect the Exhaust System
A leaking exhaust system can cause a big problem. Carbon monoxide, a poisonous gas present released through the exhaustion pipe, can enter the passenger's section. This can cause serious health problems, so always ensure the exhaust system is functioning properly. 
Checked everything? All fine?
Stop by Hoffmaster's Auto Care in Silver Spring to consult on your vehicle's state before scheduling an official Maryland State Vehicle Inspection appointment.
Our professional Silver Spring mechanics can help ensure your car is road ready.