How Long Do I Have To Get My Car Inspected In Maryland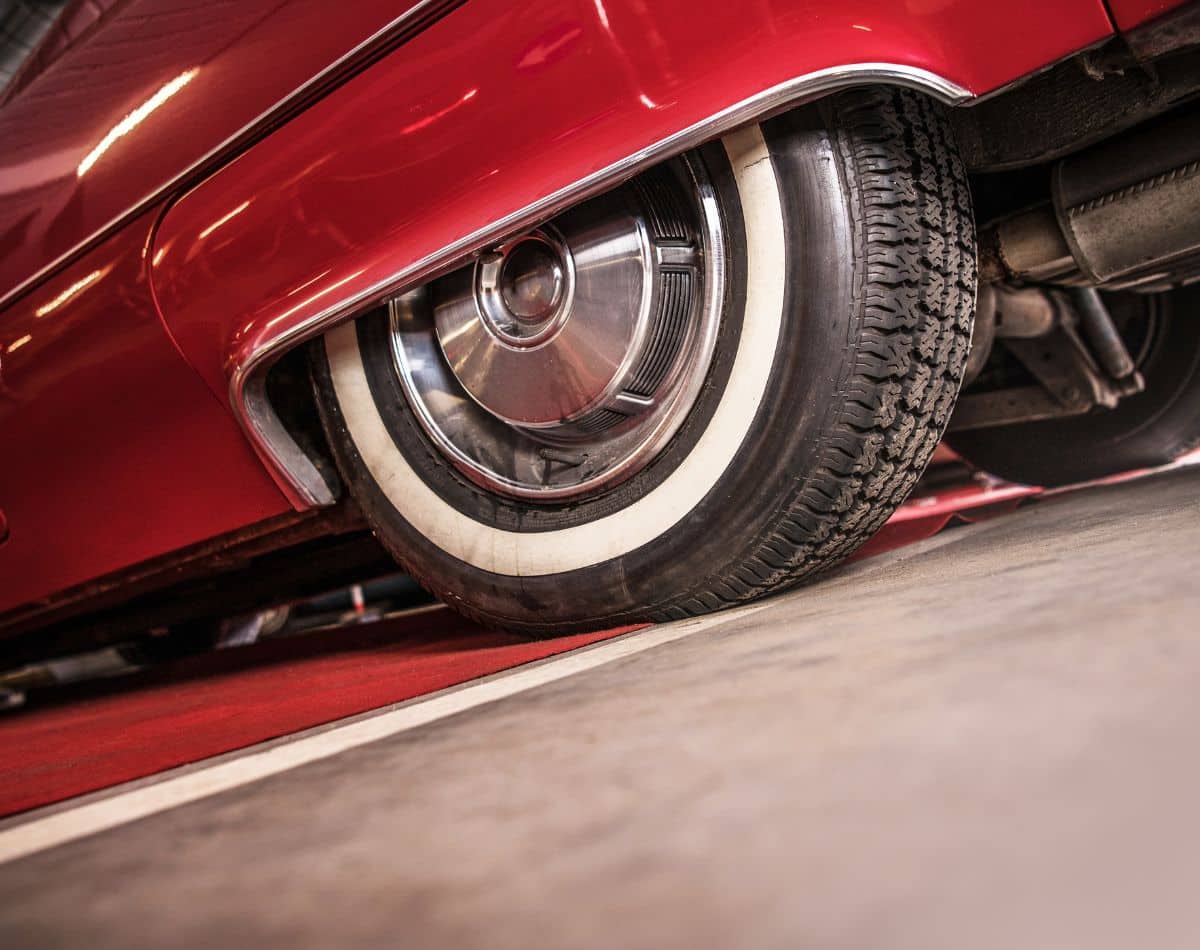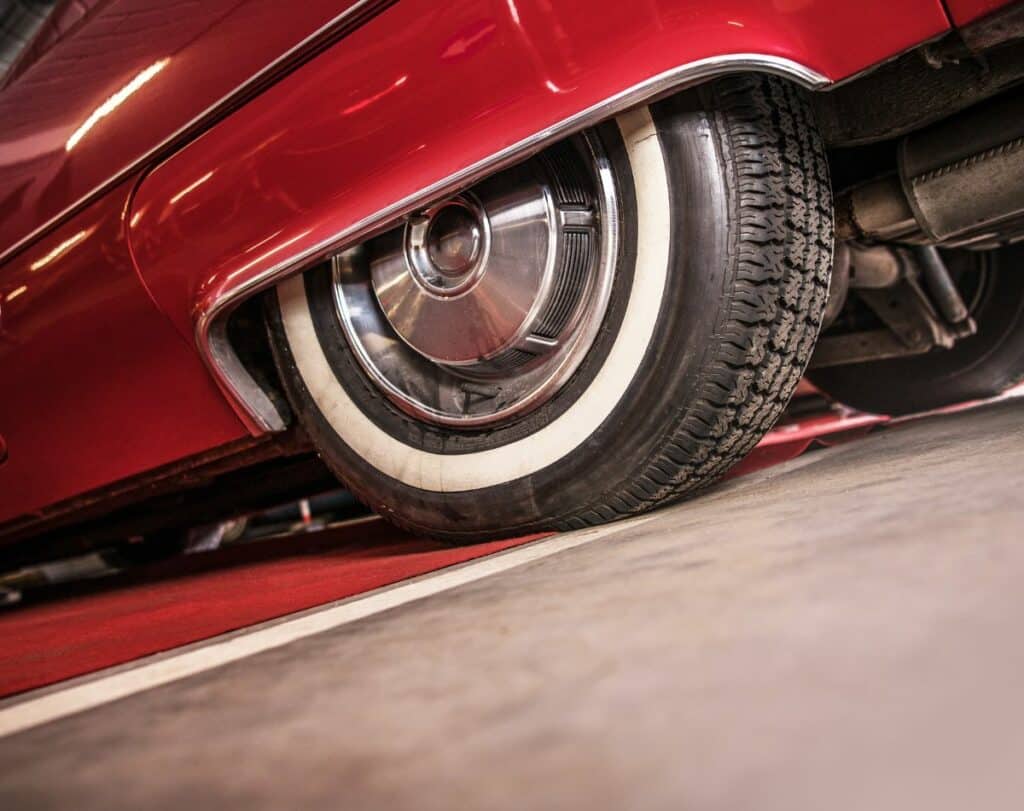 When purchasing a new vehicle or moving to a new area, you have a long checklist of items to complete. At the top of that list for Maryland residents is the inspection of your vehicle. This is critical to ensure you have a vehicle that has been reviewed for safety and all legal compliances.
If you are moving to the area or purchasing a new vehicle, we break down how long you have to get your vehicle inspected in Maryland, how to get your vehicle inspected in Maryland, and how often you'll have to schedule Maryland vehicle inspections.
Are you near Silver Spring Maryland? Contact our auto shop for a Maryland vehicle inspection – you can set up your appointment online or give us a call to get started. 
When to Get a Maryland Vehicle Inspection
There are two major times you need to schedule a Maryland vehicle inspection – when you are moving to the state or when you are purchasing (or inheriting) a new-to-you vehicle.
Maryland vehicle inspections are only done once – when you first get your vehicle or move into the state. Otherwise, all other vehicle inspections are optional and up to you to get on an as-needed basis if you are concerned about any of your car's features or safety aspects.
We break down how long you have to get your vehicle inspected in Maryland in both situations so you can plan accordingly for your move or new purchase. 
Moving to Maryland and Getting a Vehicle Inspected
When you move to Maryland with a car registered in another state, you have 60 days to get your car registered and inspected in Maryland.
For this process, you will first need to have the car inspected by a Maryland State Vehicle Inspection Station. Many auto shops will list on their website if they are a Maryland State Vehicle Inspection Station so you can schedule an appointment easily. These auto shops have the proper staff to assess a vehicle to the legal standards of Maryland and approve or deny the state of your vehicle.
Within 60 days of becoming a legal Maryland resident, you will have to have your car inspected. Once your car is inspected, you can then register the car in Maryland. Remember, your car must be registered within 60 days, so be sure to schedule your Maryland State Vehicle Inspection with enough time to provide any repairs needed to pass.
Check out our Maryland Vehicle Inspection Checklist to get an idea of your car's current status so you can plan before scheduling your inspection visit. 
Purchasing or Inheriting a New-To-You Vehicle
If you have just received a new-to-you vehicle, new or used, you have 90 days from the purchase date to complete your Maryland auto inspection.
After receiving your vehicle, you will need to find a Maryland State Auto Inspection auto shop. Local Maryland mechanics will easily display this information so you can quickly schedule your appointment. They will evaluate your car per Maryland safety standards and either pass your vehicle or provide fix-it orders to get your car up to par.
You can review our checklist for Maryland Auto Inspections to see how your car will measure up before scheduling your appointment.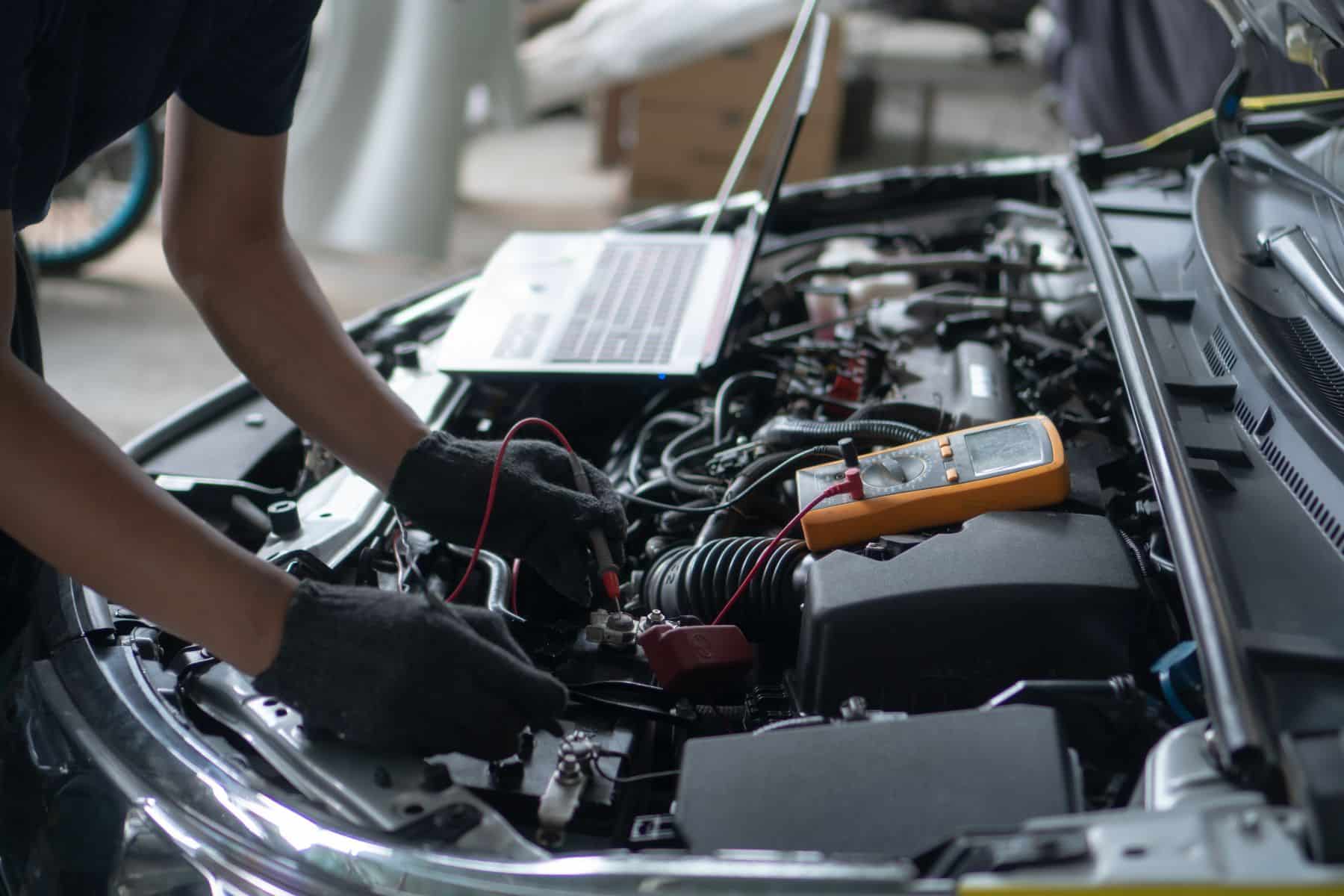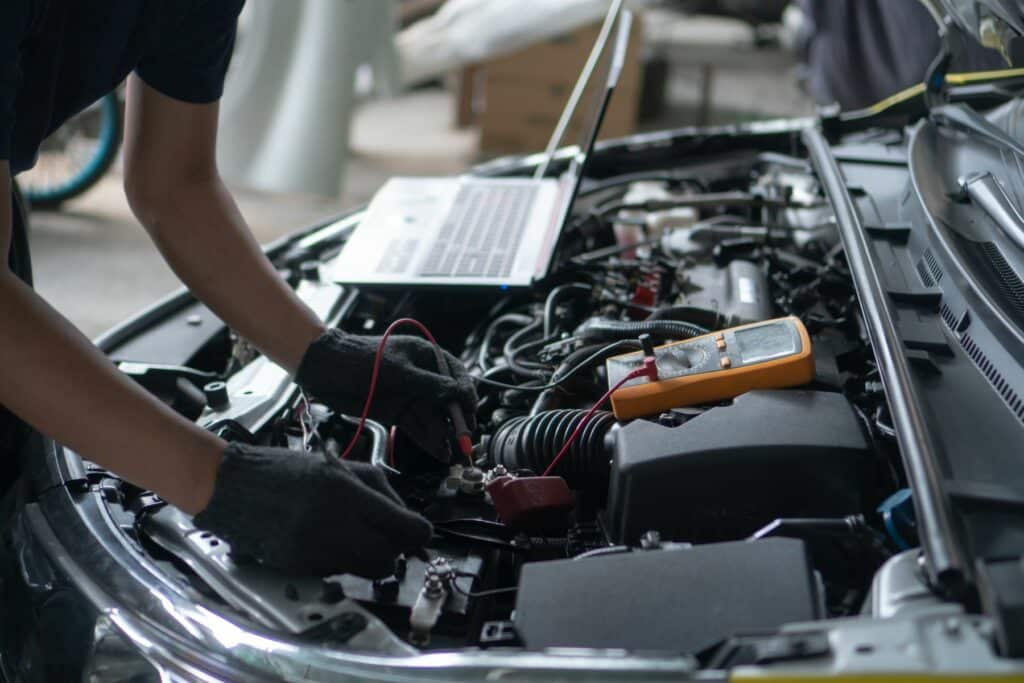 What Happens if My Car Fails the Maryland Auto Inspection
If your car fails the Maryland auto inspection, you will need to have the repairs cited fixed ASAP or else your car will not be legally allowed on the road. The same auto station will need to provide another assessment of the vehicle and then approve the changes that have been made.
It is advised not to drive your car on the road after failing an inspection, as it is illegal to operate an unsafe vehicle on the road. If you return to the auto station within 30 days and with less than 1,000 additional miles on your vehicle, you will receive a prorated inspection cost to confirm the corrected issues.
Tips for a Maryland Auto Inspection
Maryland Auto Inspections checks the safety of your car to be on the road. This includes working lights, safe windshield wipers, all mechanical components, interior operations, and more. You can assess the vehicle before your auto inspection yourself or take your vehicle to your local auto shop for a tune-up before your state vehicle inspection appointment.
Remember that auto inspections are about ensuring road safety for all drivers. You should never attempt to conceal or temporarily fix any item on your car, as this creates an unsafe environment when on the road.
Schedule Your Maryland Auto Inspection Today
Hoffmaster's Auto Care Shop in Silver Spring is a 5-star rated auto shop. We provide Maryland State Auto Inspections for all vehicles and work with owners to get affordable repair solutions. Our goal is for road safety and comfort at all times. We will walk you through any issues found, possible repairs, and a timeline for scheduling so you can feel confident.
Get back on the road today with Hoffmaster's Auto Care.
Our mission at Hoffmaster's Auto Care is to provide our customers with the highest level of car repair service and expertise, delivered with honesty, integrity, and a commitment to excellence. Hoffmaster's Auto Care in Silver Spring, MD has been in business for more than 40 years. All our technicians are ASE certified. You can rely on our experience and knowledge for high-quality auto repair and maintenance services.